Episodes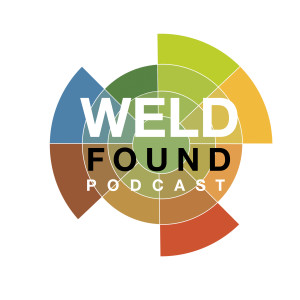 Wednesday Sep 06, 2023
Wednesday Sep 06, 2023
Weld Found is a podcast produced through the Weld Community Foundation about belonging in an age of social isolation and disconnection. What does it look like to recover this lost art of community?
Welcome to season 5 of Weld Found! In our first episode of the season we hear how Dylan Fixmer journeys from musician to teacher to the Greeley Philharmonic Orchestra's composer-in-residence. 
To hear more of Dylan's work: Dylan's YouTube Channel.
Purchase tickets for Dylan's premier of Seven Symphonic Portraits with the Greeley Philharmonic. 
This show is made possible by the Weld Community Foundation.
For more on how to spread the good for Weld County, head to weldcommunityfoundation.org.