Episodes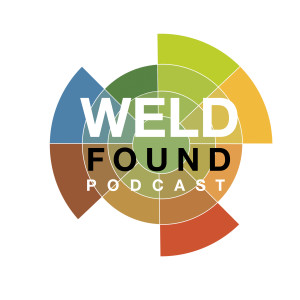 Monday Oct 18, 2021
Monday Oct 18, 2021
Weld Found is a podcast produced through the Weld Community Foundation about belonging in an age of social isolation and disconnection. What does it look like to recover this lost art of community?

This last episode of season 4 has two features. First, we hear a David & Goliath story: Danny, a 74-year-old man in his wheel chair versus an uncrossable intersection of highway.

Then, we close things by how we started, with a segment that has spanned season 4 called a tale of two houses. This story that came about as host Tim Coons noticed something very interesting about his neighbors.
This show is made possible by the Weld Community Foundation.
For more on how to spread the good for Weld County, head to weldcommunityfoundation.org.