Episodes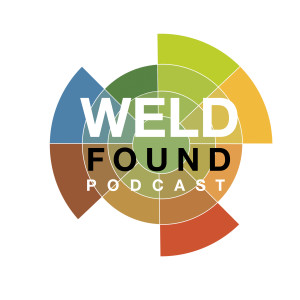 Tuesday May 25, 2021
Tuesday May 25, 2021
Weld Found is a podcast about belonging in an age of social isolation and disconnection. What does it look like to recover this lost art of community?
Season 4 continues with a story about the magic of Iceland and how an environmental accident was turned into an opportunity.
Then we workout at the Adeo Athletic Center and hear about a new, creative endeavor.
We'll close by meeting Bennet, the neighbor on the left who works at Red Mountain Colorado. Red Mountain uses mindfulness-based treatment designed to help teens recover from co-occurring mental health disorders.
This show is made possible by the Weld Community Foundation.
For more on how to spread the good for Weld County, head to weldcommunityfoundation.org.